Lawmakers Unveil Landfill Legislation; Urge Community to Fight Expansion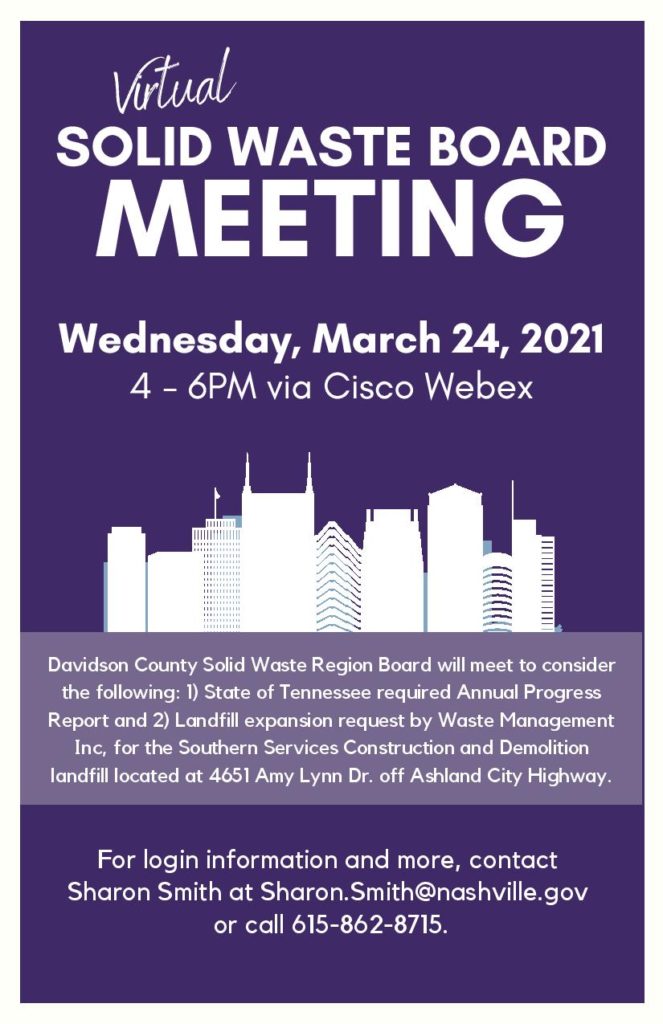 NASHVILLE—House Democratic Caucus Chair Vincent Dixie, State Senator Brenda Gilmore and Metro Councilman Jonathan Hall will hold a press conference TODAY AT NOON, Friday, March 19th to discuss a proposed expansion of Waste Management's Southern Services landfill.
The landfill is located in Bordeaux at the corner of Briley Parkway and Ashland City Highway.  Community resistance to the expansion has focused on environmental concerns, declining property values and dangerous trucks travelling on neighborhood roads.  The lawmakers are asking that Metro Government step in and invoke the Jackson Law requiring local approval for landfills and veto the expansion.
Metro's Solid Waste Region Board is scheduled to consider Waste Management's expansion plan on Wednesday with time devoted to public comment, so lawmakers are urging concerned citizens to pressure the board to uphold the Jackson Law.
Chairman Dixie and Senator Gilmore will also discuss two bills aimed at environmental issues surrounding state landfills. One (HB-562) would establish a buffer zone between landfill locations and residences.  The second (HB-546) would create rules establishing ambient air quality standards for hydrogen sulfide.  The lawmakers' press conference will begin at NOON TODAY.